London wedding photographers

LONDON, UK AND WORLDWIDE WEDDING PHOTOGRAPHERS
We mostly offer wedding photography for couples getting married in London, but we also travel so we can cover weddings all around the globe. We previously shot many weddings in London and UK, but also in France, Austria, Italy, Poland, Israel.
ABOUT US
We are Romain, Daniel and Paul, three good friends, but most importantly we are experienced photographers. We are kind and great to have around, no grumpy faces guaranteed. 
OUR WEDDING PHOTOGRAPHY STYLE
We offer candid wedding photography that captures the moment. Our photography style is very natural, un-obstructive and full of natural light. We call it documentary wedding photography and this style really tells the story. We always try to catch all of the emotions. On top of that, we always take some traditional wedding portraits, group shots etc. Check out our wedding photography blog to see some of our previous weddings.
WEDDING PHOTOGRAPHY PACKAGES 2019/2020
Our prices starts from  £1200. Find out more.
EXPERIENCED PHOTOGRAPHERS
We shot over 100 weddings in the past and we are looking forward to cover more. We gained our experience by shooting in different conditions and at this stage now there is nothing that could surprised us. 
3 PHOTOGRAPHERS
We all shoot weddings exactly same way. Having a team o 3 people we can promise that we won't cancel your booking in a last minute. If something bad happens to any one of us, another one can cover. 
NOTHING TO WORRY ABOUT
We are fully insured. But it's not just us, but also our gear. So we don't have to worry about it and we can focus on photography itself.

NO HIDDEN COSTS
Once booked with us your price is fully secured and it won't change in time. There will be no unpleasant surprises or any hidden costs later. We are always transparent as much as we can.
EXTRAS AVAILABLE
We have some extras available such as photo-booth, printed albums, Thank You cards. We can always add it to your booking.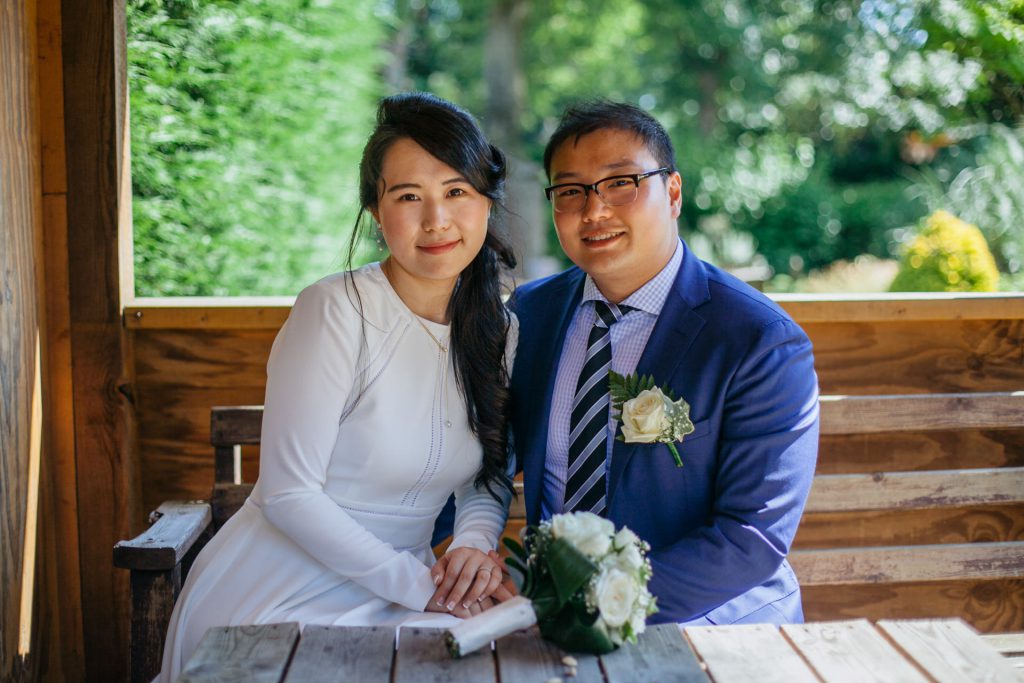 Victoria and Zi – Wedding in London
Fully insured
UK and Worldwide
Team of 3
No hidden costs
Extras available
Based on 3 reviews
Daniel Myfanwy
21:36 04 Jan 20
Daniel and Romain were brilliant. (My husband is also called Daniel and I am Myfanwy in the name of this post- not the same Daniel!) They were so helpful in giving us the tools we needed to plan our day. The photos Daniel took on the day were beautiful, rich in colour and, despite us having a winter wedding in dim lighting, they came out really well. We didn't think we wanted an engagement shoot but actually not only was it helpful in seeing the type of shots Daniel would take on the day, we got to know him and that made it so much easier on the day of the wedding. Daniel made the effort to come to the rehearsal and even dined with the family the night before the wedding. The rehearsal shots helped him with

...

the lighting and to see who was important, which angles to use etc and we were so pleased he did that. The advertise as 'documentary' photographers and that's exactly what the result feels like. We do have some lovely formal shots but our favourites are ones Daniel took in a candid style. We can't thank them enough for the work they did to preserve our day! Would highly reccommend these guys for any wedding or event.

read more
Alexander B
09:28 04 Oct 18
Amazing team - really worked hard to get beautiful, cinematic shots of our wedding - super-cool and professional, both on the day and afterwards - delivered on every front. Can't recommend them highly enough.
See All Reviews
BK – Documentary London Wedding photographers
Experience and affordable London wedding photographers, also available worldwide.
149 Fonthill Road, 1st floor, Space 4, London, N4 3HF
mobile: 07858363998 / 07894450451